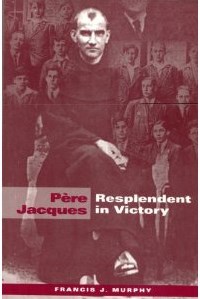 Francis J. MURPHY
Père Jacques, Resplendent in Victory
Exciting new biography and anthology of French Discalced Carmelite friar-priest, educator, son of the working class, prisoner at Mauthausen-who died as a result of his efforts to rescue Jewish children from the Nazis, and who has been honored by the State of Israel and proposed for canonization. Includes index and 13 pages of photos.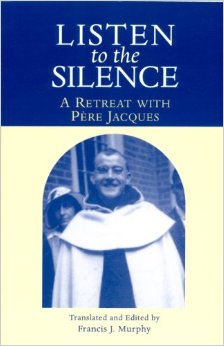 Francis J. MURPHY
Listen to the silence
The Carmelite nuns at Pontoise invited Père Jacques to give conferences and to preach as retreat master. They received from him a seven-day retreat in the late summer of 1943. This book contains the talks he gave to the nuns: they are inspiring, but also warm-hearted reflections, on questions of key interest to his audience. Among the topics were love for Christ, for His Blessed Mother, the nuns' Carmelite contemplative prayer life, and their religious observance, but all received deft treatment from this confrere who eventually became famous for his compassionate assistance to the persecuted in World War II.